Computer card - for any occasion
$

5.00 Sold Out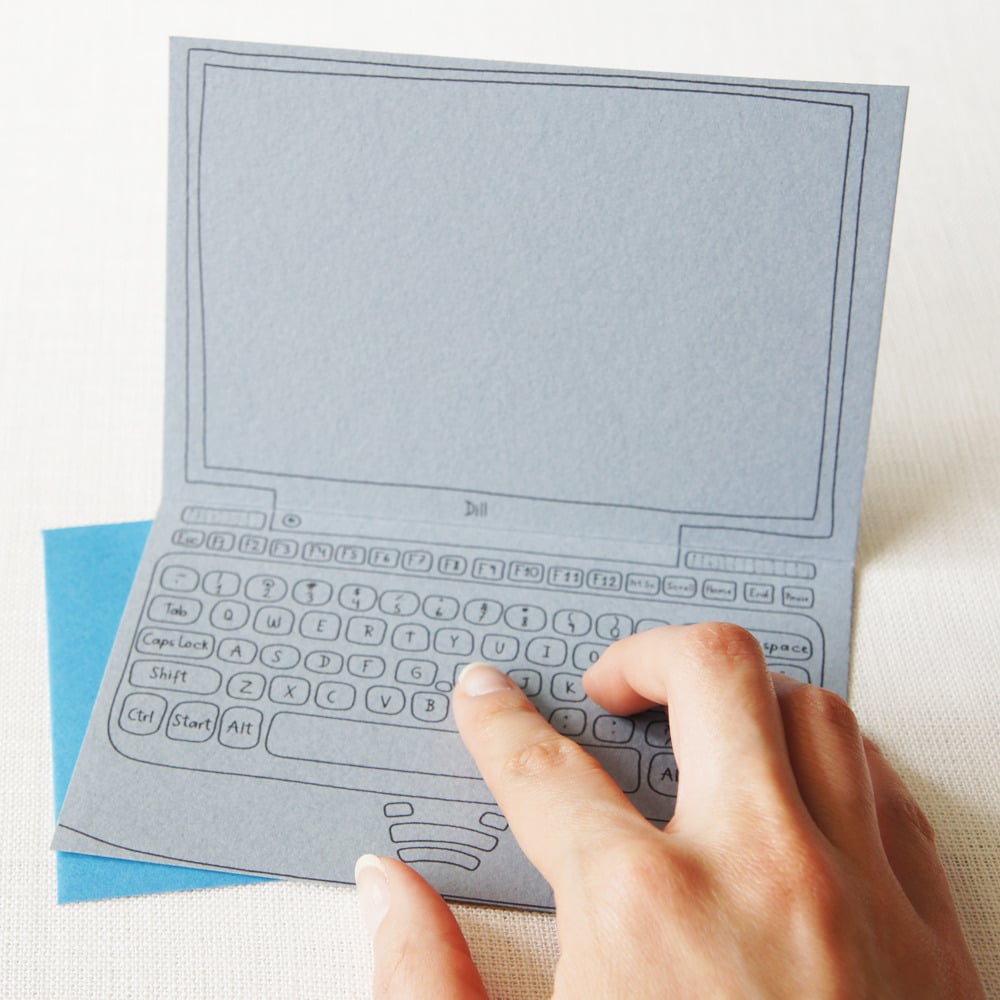 If you love computers then you will probably love this card too! The computer card is designed to be used for any occasion as you can write your own message on the 'computer screen' section of the card.
The inside of the card looks like a laptop computer complete with keyboard and screen.
The card comes in grey and blue so please make your selection below.
Card size folded: 5.8''x3.8''or 14.5x10cm
Illustrations and fonts used are digitally reproduced from original pen drawing.
This card has been printed on light grey 290gsm paper and it has a lovely rough surface. It comes with a light blue color envelope.
All cards are packaged in a plastic wrapper for protection.
All cards are shipped in a regular envelope with a cardboard backing to help ensure that no bending or folding takes place.
The card has the Venerate logo printed on the back. The card has been cut, folded and packaged by hand.
You can also find me on:
BLOG: http://venerateboutique.wordpress.com/
FACEBOOK: facebook.com/venerateboutique
FLICKR: http://www.flickr.com/photos/venerate/
TWITTER: http://twitter.com/v_e_n_e_r_a_t_e
Share