Old cassette tape birthday card - for all ages
$

5.00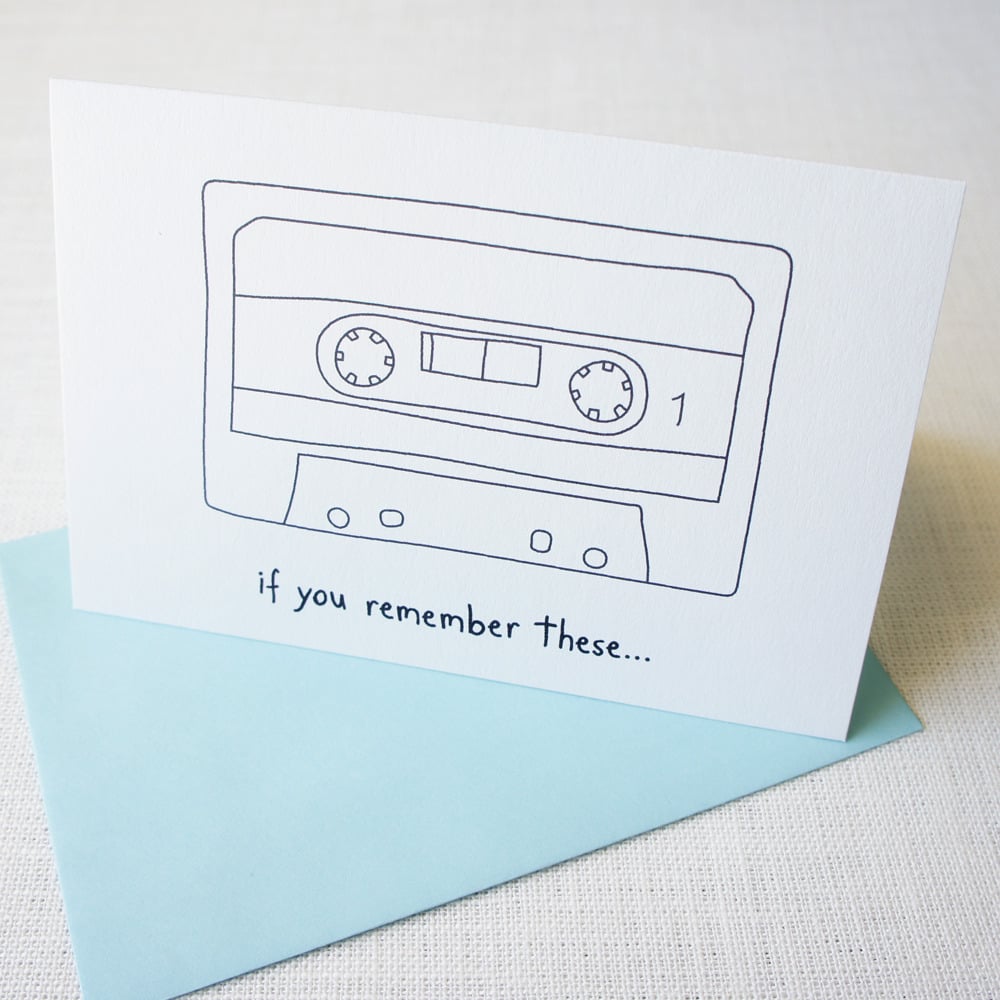 If you remember these... You're getting old!
Do you remember doing mixed tapes with your favourite music or recording music from the radio? Those were the good old days... now thankfully there is better technology, no more tangled up tape!
The cover reads: If you remember these...
The inside reads: You're getting old!
Card size folded: 5.8''x3.8'' or 14.6x10cm
Illustrations and fonts used are digitally reproduced from original pen drawing.
This card has been printed on natural white 290gsm paper and it has a lovely rough surface. It comes with a light cream color envelope.
All cards are packaged in a plastic wrapper for protection.
All cards are shipped in a regular envelope with a cardboard backing to help ensure that no bending or folding takes place.
The card and the envelope has the Venerate logo printed on them at the back. The card has been cut, folded and packaged by hand.
You can also find me on:
BLOG: http://venerateboutique.wordpress.com/
FACEBOOK: facebook.com/venerateboutique
FLICKR: http://www.flickr.com/photos/venerate/
TWITTER: http://twitter.com/v_e_n_e_r_a_t_e
Share